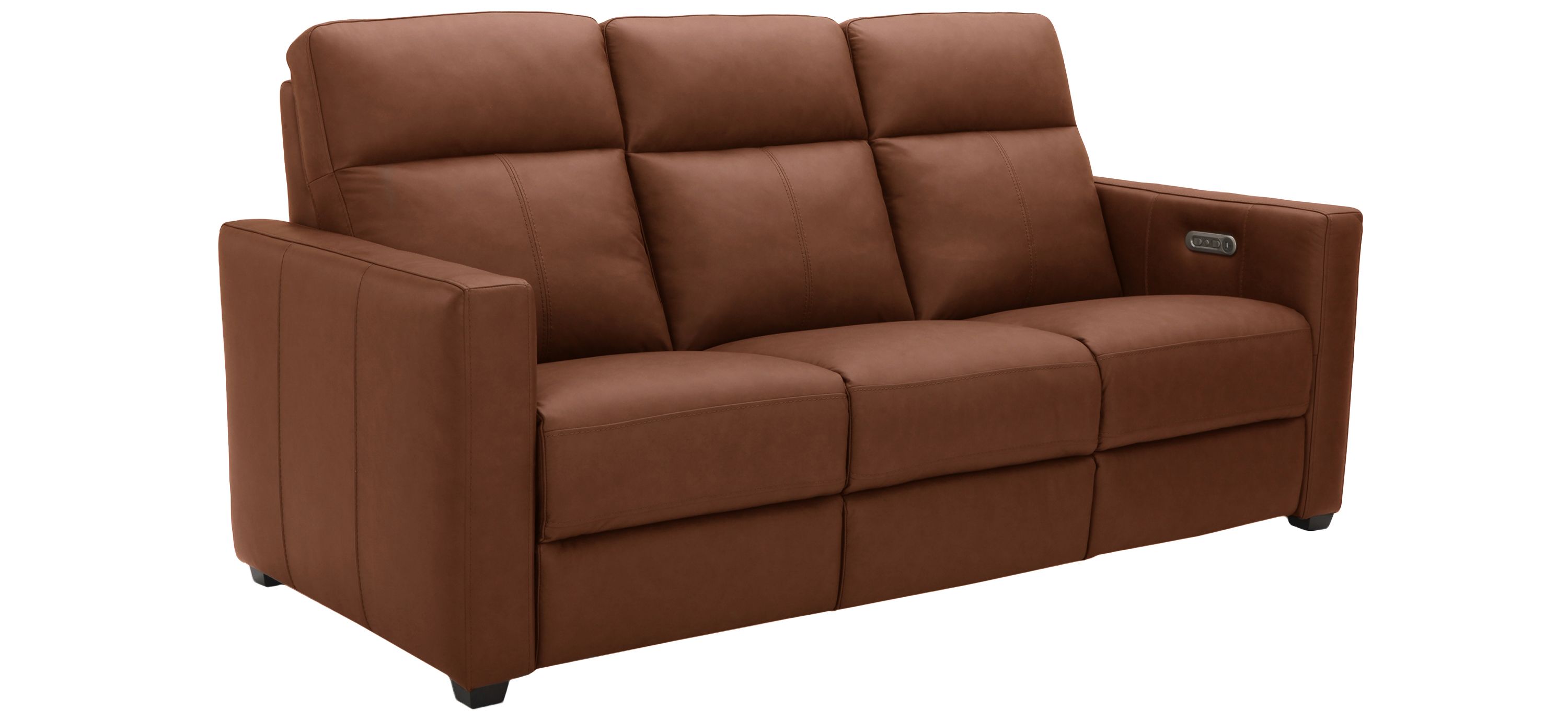 Broadway Power Reclining Sofa by Flexsteel Industries, Inc.
Looking for Sofas? Find Broadway Power Reclining Sofa for sale online. Broadway is an off-the-floor style, designed to look like stationary furniture, yet has reclining functionality. This power reclining sofa features a square arm and side panel for a clean, architectural look. The Blue Steel Spring ensures this piece is in it for the long-haul. The power button adjusts the headrest and recline independently, letting you change angles from an upright to a fully reclined position – but not lose your ability to watch your favorite game or show when fully reclined by using the power headrest option to raise your head and neck. Charge your electronics with the provided USB port in the power button. A high-density seat cushion provides a supportive seat for years to come. Broadway's slightly angled back provides ideal support for watching a late night movie or taking a quick nap.. Manufactured by Flexsteel Industries, Inc.. Broadway Power Reclining Sofa is in Sofas, Living Rooms.
Price: $3059.95
---
Are you shopping for sofas? We feature a wonderful inventory of sofas and other furnishings for living rooms. Here we feature the Broadway Power Reclining Sofa by Flexsteel Industries, Inc. from top furniture shop, Raymour and Flanigan, so you can be certain it is high quality. If Broadway Power Reclining Sofa isn't what you're searching for, make sure to look around our site – we showcase thousands of items of furniture, including sofas. We're sure you'll discover just the perfect piece of furniture to include in your home!
---