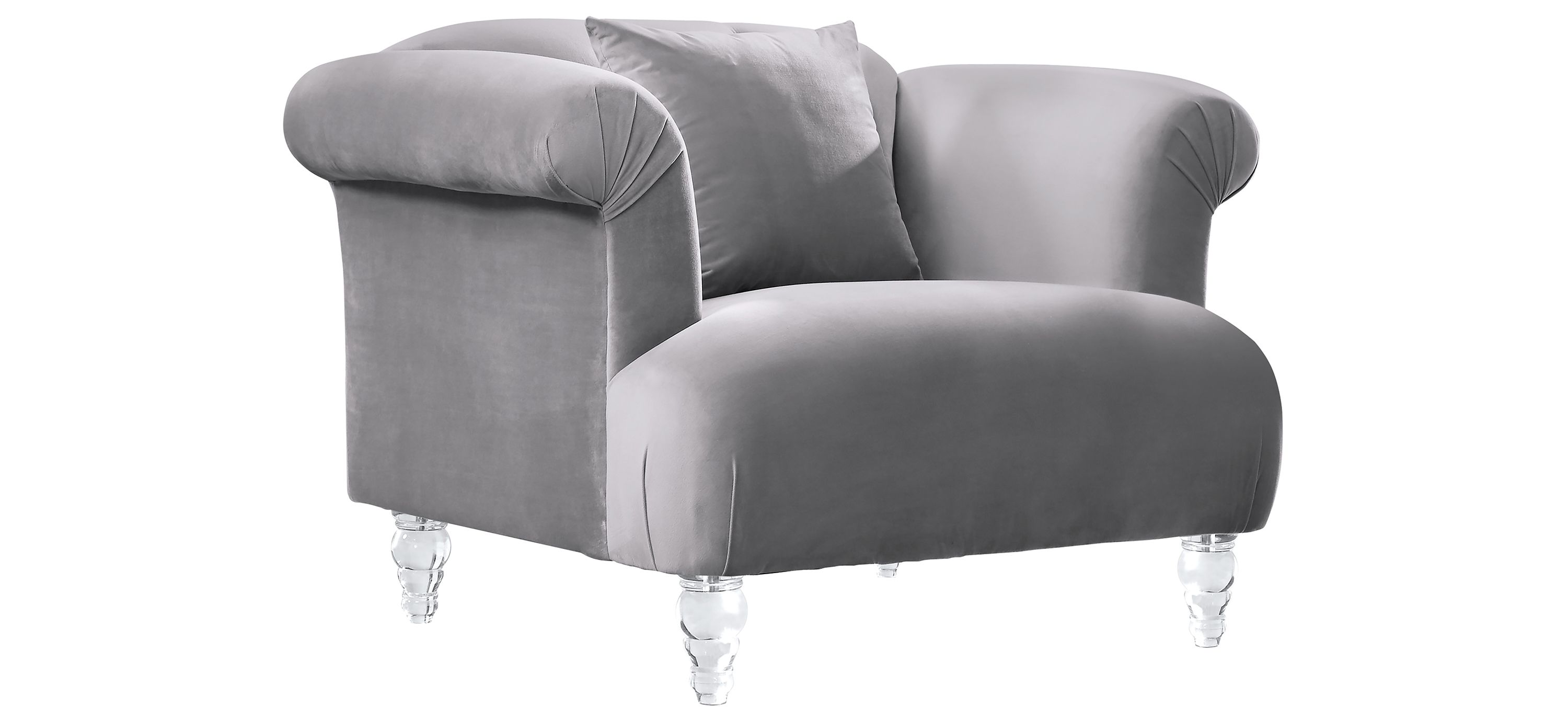 Angeline Chair by Armen Living
Looking for Accent Chairs? Find Angeline Chair for sale online. The Angeline chair is a beautiful addition to the modern household. This contemporary living room chair features acrylic legs that assure durability without compromising on style. Pair the Angeline couch with other pieces to create a more cohesive living room look. Upholstered in velvet. Upholstered in velvet.. Manufactured by Armen Living. Angeline Chair is in Accent Chairs, Living Rooms.
Price: $1069.95
---
Are you shopping for accent chairs? We showcase a excellent collection of accent chairs and other furniture for living rooms. Here we showcase the Angeline Chair by Armen Living from top rated furniture store, Raymour and Flanigan, so you can be certain it is high quality. If Angeline Chair isn't what you're looking for, make sure to look around our site – we showcase thousands of pieces of furniture, including accent chairs. We're certain you will discover the most perfect furniture piece to include in your house!
---