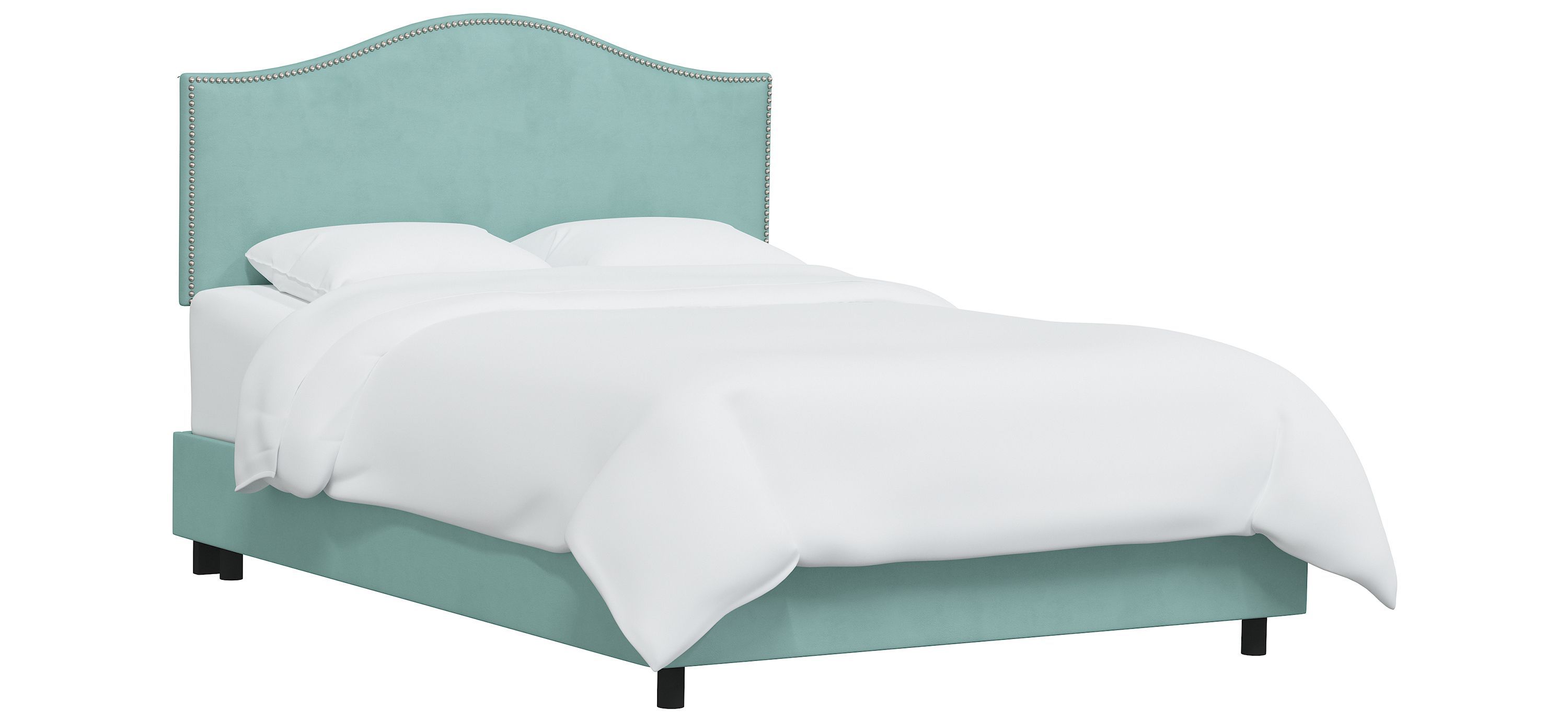 Alexander Nail Button Bed by Skyline Furniture Mfg.
Looking for Twin Beds? Find Alexander Nail Button Bed for sale online. A unique shape and attractive nail button detail make this fully upholstered Alexander bed a standout design that will look spectacular in any bedroom. Attractive fabric completes the look of this custom made piece, which is manufactured in Illinois. The fact that the headboard and rails are hand upholstered adds to the allure, and they are easy to attach to the metal frame, which is included. This stylish configuration provides a fantastic compliment to whatever your vision may be for this space in your home.. Manufactured by Skyline Furniture Mfg.. Alexander Nail Button Bed is in Twin Beds, Youth Bedrooms.
Price: $1079.95
---
Are you buying twin beds? We have a great inventory of twin beds as well as other furnishings for youth bedrooms. Here we highlight the Alexander Nail Button Bed by Skyline Furniture Mfg. from leading furniture store, Raymour and Flanigan, so you can be certain it is top quality. If Alexander Nail Button Bed isn't what you're searching for, make certain to look around our website – we showcase thousands of items of furniture, including twin beds. We're certain you'll discover the perfect piece of furniture to decorate your home!
---