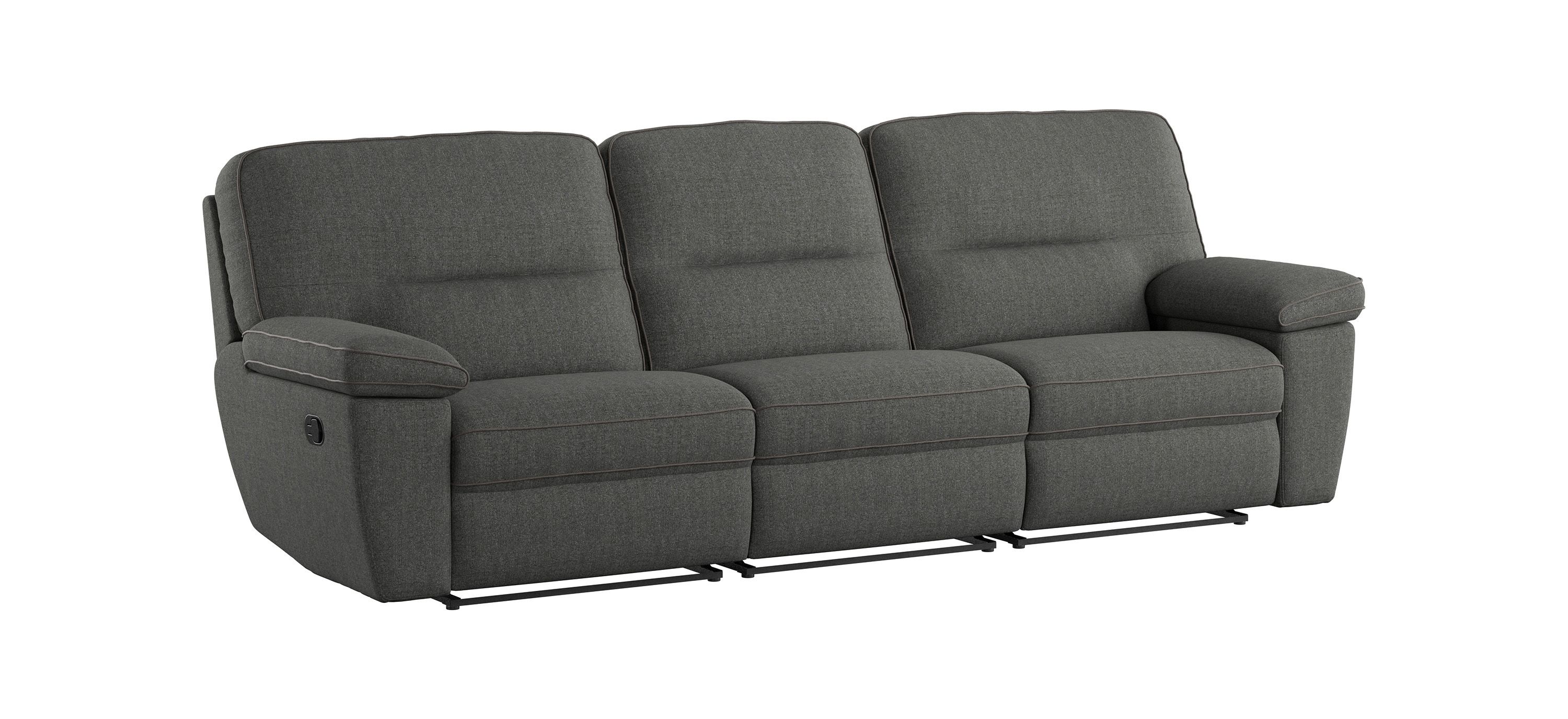 Alberta Reclining Modular Sofa by Emerald Sleep Systems
Looking for Sofas? Find Alberta Reclining Modular Sofa for sale online. With an updated take on the traditional recliner sofa, the Alberta reclining modular sofa marries old fashioned comfort with current style. Contemporary charcoal gray, piped edging, and a modern approach to pillow tufting all come together to create this transitional set. A convenient handle tucked between the cushions allows the middle seat to also recline. The modular design of the Alberta allows a console, armless chair, and armless recliner to fit where you need it and the comfort will ensure it is everyone's favorite place to be.. Manufactured by Emerald Sleep Systems. Alberta Reclining Modular Sofa is in Sofas, Living Rooms.
Price: $2289.95
---
Are you looking for sofas? We have a fantastic selection of sofas as well as lots of other furniture for living rooms. Here we feature the Alberta Reclining Modular Sofa by Emerald Sleep Systems from top furniture store, Raymour and Flanigan, so you can be sure it is top quality. If Alberta Reclining Modular Sofa isn't what you're want, be sure to browse our website – we feature thousands of pieces of furnishings, including sofas. We're certain you'll discover the perfect piece of furniture to add to your house!
---